Invisalign Braces and Orthodontic Insurance: Frequently Asked Questions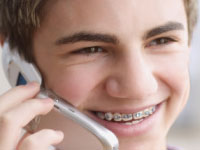 How much do Invisalign Braces cost?
As with other types of orthodontic treatment, the cost of Invisalign braces is heavily dependent on the complexity of a patient's case. However, the cost is generally more expensive than traditional braces. Which is why it is important to have good orthodontic insurance.
Are Invisalign Braces covered by orthodontic insurance?
Because medical benefits differ significantly from policy to policy, each patient should review their orthodontic insurance coverage. However, if a patient has orthodontic insurance, Invisalign Braces should be covered to the same extent as conventional braces.
How do Invisalign Braces effectively move teeth?
Like brackets and arch wires, Invisalign braces or aligners move teeth through the appropriate placement of controlled force on the teeth. The principal difference is that Invisalign braces not only control forces, but also controls the timing of the force application. At each stage, only certain teeth are allowed to move, and these movements are determined by the orthodontic treatment plan for that particular stage. This results in an efficient force delivery system.
Will TMJ affect Invisalign treatment?
TMJ refers to the temporomandibular, or jaw, joint. Individuals can have a number of problems with the jaw joint, some of which can be aggravated by appliances and treatments like Invisalign. To find out if your TMJ problem will adversely impact dental treatment, consult your Invisalign certified doctor. Be sure to ask your doctor about which orthodontic insurance plan is best for you.
Orthodontics and The Technology Behind Invisalign Braces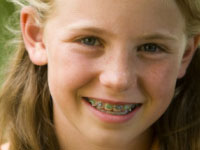 You may wonder what goes on with your Invisalign braces between the time that your orthodontist takes impressions of your teeth for your clear braces and when you receive your first set of aligners.
State-of-the-art computer technology plays a vital role in the process of creating your Invisalign braces. In fact, Invisalign's high-volume, customized orthodontics manufacturing process is the first of its kind in the world.
Below are some of the ways advanced computer technology in used in the manufacture of Invisalign invisible braces.
To ensure a high degree of accuracy throughout the process, your orthodontists take impressions of your teeth.
Your orthodontics professional then sends Invisalign your dental impressions which are used to make plaster models of your teeth.
Using advanced imaging technology, Invisalign transforms the plaster models of your teeth into a highly accurate 3-D digital image.
From your approved ClinCheck® file, Invisalign uses laser scanning to build a set of actual models that reflect each stage of your dental treatment plan.
Using the Internet, your orthodontists review your ClinCheck® file - if necessary, adjustments to the depicted orthodontics plan are made.
A computerized movie - called ClinCheck® - depicting the movement of your teeth from the beginning to the final position is created.
Your customized set of aligners for your Invisalign clear braces are made from these models, sent to your orthodontist, and given to you. You wear each aligner for about two weeks.
After wearing all of your orthodontics aligners in the series, your crooked teeth are gone and you've got the beautiful smile you've always wanted.